"Tina sees right through the fog and shows you the straightest line between opportunity and profit."
If you are interested in a little 1-1 here is the low down on how I work with folks.
Who do I work with?
I do my best work with entrepreneurs who have an already established business – they are making money and are ready for growth. (On the flip side, I don't do my best work with start up entrepreneurs – if you need help decided what kind of business to start and how to get clients I can happily point you to some other awesome folks.)
I work mostly with service-based entrepreneurs who are building an online or virtual business – coaches, consultants, authors, speakers, trainers, online business managers, virtual assistants and the like. However i'm always open to working with any type of business so long as there is a purposeful entrepreneur behind it. 😉
What can I help with?
My style is what some would call a "coachsultant" – I take a coaching approach to help you decide what is most important and will also share with you my expertise, experience and ideas along the way. Best of both worlds imo.
I love to roll up my sleeves and help my clients with things like:
Getting stuff done – you know what you want to do but for some reason stuff simply isn't getting done. Together we'll evaluate your team, your systems and get a plan in place so that "stuff gets done" (because if it doesn't get done you are spinning your wheels.)
Digging out of overwhelm – when you are at the point where your business has taken over your life and you are tired (and dangerously close to throwing in the towel!) Together we will do a review of everything that is going on, sort it all out, keep what you want (and potentially throw away the rest) so you can get back to enjoying your biz again.
Hiring your Virtual Team – be it an Online Business Manager, VA or Associate Coach, part of my expertise is helping you determine who you need next, where to find them and how to work together.
Figuring out "what's next?" – you've hit some key goals in your business and are wondering what to do next? In some cases you are downright bored with your current biz and may want to go in a new direction (believe me I get it, i've done this a few times myself). Together we will take a look at where you are, where you want to go next and how to leverage what you've created already to get there.
Leveraged Revenue Streams – books, trainings, certification programs, memberships, coaching programs, mastermind groups, self-study kits… i've done them all and can help you decide what to create and exactly how to go about doing so.
Why work with me?
If I may toot my own horn here, i've been around the block enough to know what I'm good at (and how I can best help you.)
I'm a simpleton – complexity is my enemy, and I have a real gift to be able to cut to the chase, get rid of the fluff and focus in on what really needs to be done (and get rid of the rest). As someone said to me just the other day "You are REALLY good at making things seem so easy!"
I'm driven to get stuff done – if we are going to work together i'm going to be focused on IMPLEMENTATION, and will give you a loving "kick in the butt" if need be to push you to get stuff done
I like to laugh – even though business can be challenging at times we are here to enjoy ourselves right?
I'm picky – in fact, i've come to realize that I can only work with people who I connect with and who have a business that i'm excited about. I simply can't do my best work if i'm not "loving it"… and so I will only work with people who fit the bill (and I will say no if i'm not your best fit)
It's about you –  this is all about you and not me… i'm here to serve you in your business and not to make me look good.
If you want to learn more about me and my stats be sure to check out my about me page.
Do we sound like a match?
If so here are a few options for you:
Kickstart Strategy Session

<– best place to start
One 60 minute call with Tina Forsyth
Looking to give your business a little 'boost'? Not sure of what to do or where to go next? Looking to leverage what you offer to automate your growth?
During one full hour together on the phone we can dive deep into where you are now and help clearly define the next steps for you and your business. You can ask as many questions as you like, how we spend this time together is totally up to you and could include:
direction of where to go 'next' in your business when you feel stuck
how to create leveraged revenue streams (in other words, how to clone yourself to make more money 😉
how to find and hire team members that will free you up (vs. create more work for you)
which systems do you need and why?
referrals to trusted suppliers
Anything goes! We can cram alot into these 60 minutes together.
And if you don't get what you want by the end of the call, you get your money back – 100% satisfaction guarantee.
NOTE: My schedule is pretty jam packed these days and i'm usually booking sessions about 2-3 weeks in advance. Just an FYI for you and I will do my best to get you in my calendar as soon as possible.

Click to book your Kickstart Strategy Session $597 USD

---
Virtual VIP Planning Session | Half Day + Coaching
Ready to dig deep and get ready to catapult to the next level in your business? Together in this virtual planning session I will help you take a look at where your business is, help you define where you want to go next and lay out a plan for you to reach the next level of success for you and your business.
Together we will dive into the key aspects of your business including:
your vision – the big picture of what you want to create (and why)
your revenue streams – explore the various ways to package/offer your services and create a plan for new revenue streams (or to revive old ones)
your infrastructure – the biz systems you need to run smoothly so that your business doesn't suck the life out of you
your team – ensuring you have the right team to support your next level of growth
your role as CEO – what you need to do (or not do) in this transition
At the end of our day together you will walk away with a your implementation plan and list of exactly what steps you (and your team) need to take in order to bring your plan to life.
Your Virtual VIP Planning Session includes a business assessment followed by a focused 3-hour session delivered virtually via webinar and video conference (no travel required!), and six 60-minute follow-up calls to keep you accountable as you start to implement your plan.
<><><><>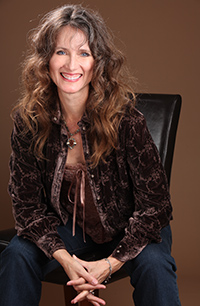 "Tina's mastery with our recruitment project was a Godsend! She made a confusing process simple, effortless and even fun. I was blown away at the depths to which Tina understands our industry and was able to help us find the PERFECT candidates. If you're looking to get the right help with your business, whatever level you're at, Tina has to be your #1 choice!"

– Kendall SummerHawk, Million Dollar Marketing Coach and Co-Founder of the International Association of Women in Business Coaching
---
"Through conversations with Tina, together we determined that the role I needed filled most next was in truth a full-timeMarketing Manager … and not the second Online Business Manager I thought I needed and had been looking for as my next hire. Tina's mastery regarding Virtual Team Building, Onboarding, and Ongoing Team Management is unparalleled in the industry, and she's my first call as soon as the thought of expanding my team crosses my mind."
– David Neagle, Master Success Coach, DavidNeagle.com
---
"Tina tackling the mission critical job of helping online entrepreneurs find their 'just right' virtual team is going to have long-term, far-reaching and direct 
impact on who will reach 6 and 7 figures. As a seasoned business coach, this is something my clients must get right or struggle every step of the way. With Tina's help, they need struggle no longer, and I am grateful extremely grateful.
Tina has a unique 3-pronged perspective that not many can claim.
(1) She's worked as a virtual support professional for years (was my OBM for many years in fact)
(2) She's also been the business owner hiring her own team to bust the 6-figure barrier and
(3) She's supported business owners to build their team for nearly 10 years, using her innate talent to attract, recruit and match special people to special work.
I urge you to tap into Tina's carefully crafted approach to hiring, and prepare to thrive."
– Andrea J. Lee, CEO The Wealthy Thought Leader, AndreaJLee.com
---

 "Tina knows what makes someone a great virtual support professional – she's been one, she trains them and more importantly she knows how to help 
entrepreneurs find the right virtual support team they need."
– Kelly O'Neil, Marketing to Millionaires, KellyONeil.com
---
"Tina Forsyth is hands down the MASTER at determining which VA or OBM model works for your business. My consulting work with her taught me so much about subtleties and nuances in the VA and OBM hiring process and structure that are just the 'upgrade' my business needed. It's almost like Tina's a 'VA Intuitive' who can really feel just what works for your business. And work it does! I'm on the way to the next level now … so thanks, Tina!"

– Suzanne Falter-Barns, GetKnownNow.com
---

"Simply put, [Tina] is the best of class. She was serving as an Online Business Manager before anyone had ever heard of such a thing. She knows more about how to grow an online business than most online business owners. And, most importantly, she has the utmost integrity. She does what she says she's going to do, and then some."
– Michael Port, author of Book Yourself Solid, MichaelPort.com
---

"I have been on a roll ever since my first consultation with Tina. We spent one hour on the phone putting together a step by step plan that laid out exactly what my team members and I need to do based on my specific goals.
It made it damn easy to do and I had a hell of a lot of fun following through on it. And to think I put off for 2 1/2 months what my team & I ultimately completed, start to finish, in 2 1/2 hours. I know who to call when I'm feeling stuck or overwhelmed with the many balls I keep in the air. Thank you, Tina!"For example, I had been putting off a follow-up project for months because I wasn't quite sure how I wanted to approach it…or how I could tie it into other efforts to add value to my prospects and clients.
In a snap, Tina laid out exactly what I needed to do, gave me a terrific idea to incentivize my prospects to do something that lifts us both up…and even sent me examples to model.

– Carolyn Herfurth, The Biztruth, LLC, www.thebiztruth.com
---
"Working with Tina has been a highlight of my business learning experience. She brings to our meetings a combination of pragmatism, how-to advice and thoughtful inquiry that gets me to reflect on what I truly want to accomplish in business. I value her responsiveness, her creative approach (which encourages me to be more creative!) and her common sense – which we entrepreneurs sometimes overlook in our flights of imagination!"
– Philippa Kennealy MD MPH CPCC PCC, The Entrepreneurial MD business coach, www.entrepreneurialmd.com
---
"My experience with Tina in a 1:1 VIP day was worth its weight in gold. I have been known to have some serious bright and shiny object syndrome. I felt overwhelmed with my business choices, how to focus to be the most productive and how to create packages that sell AND are great for my clients. I knew I needed Tina at this level of my business because I couldn't see the forest for the trees. I know how to help my clients, but was getting overwhelmed with the details of running a business that was growing.  Tina helped me gain enormous clarity on how to focus my days, what my real message is (which then helps me target my ideal client) and how to create programs, packages and forward movement from that message.
In other words,Tina saw exactly where I wanted to go, and gave me a clear path to get there. (And, she's super fun to talk to!) I feel like I can breathe again ~ I am so grateful!
"Tina's easy going manner makes her a delight to speak with. Yet, her straightforward method of zooming in on the problem areas are uncanny. It was like she cleared out the gunk so I could see where I was getting stuck with distractions and activities that weren't useful for my business and put me on a clearer path to my dream business."
– Teri Goetz, HealthyBeing.com